Geranium 'Rozanne'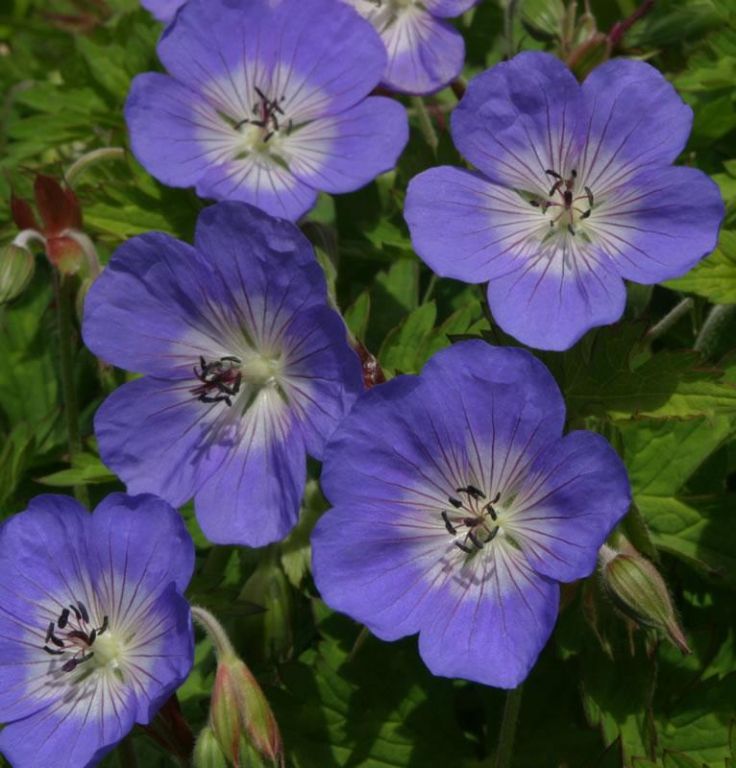 Description: Brilliant violet-blue blossoms with purple-violet veins and white centres. This mound-forming, ground cover perennial will happily repeat flower from spring through to autumn with minimal care. The marbled leaves have a soft texture. Perfect for use at the front of the border or under leggy plants such as roses. Also tolerant of a wide range of conditions this little gem is perfect for use in containers.
Climate / Position: Full sun to partial shade.
Height / Spread: Height 50cm. Spread 60-100cm.
Soil Requirements: Tolerant of a wide range of soil conditions.
Pruning: None required, but it can be trimmed back in mid-summer to refresh the foliage and encourage more flowers.
Special Requirements: None required
Plant Breeders Rights apply = 'Gerwat' (PBR)
Geranium Rozanne was named 'Perennial of the Year' in 2008 by the Perennial Plant Association. The award was given for the plants low maintenance, pest and disease resistant and suitability for a wide range of climatic conditions.
Geranium Rozanne was often sold as 'Jolly Bee', however 'Jolly Bee' is not recognised by the RHS as a distinctly different plant.