Geranium 'Philippe Vapelle'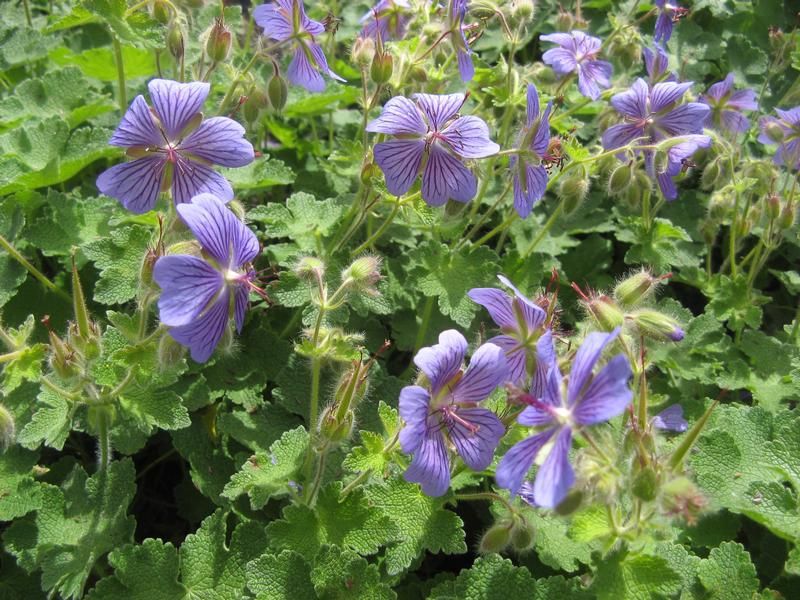 Description: A hardy Geranium producing large deep blue-purple flowers marked with strong dark veins and notched petals throughout summer. Makes a neat, mound-shaped plant with soft hairy blue-gray leaves. Hardy geraniums are ideal for cottage gardens and for adding colour to partially shady spots in the garden.
Climate / Position: Full sun to partial shade.
Height / Spread: Height 40cm. Spread 40cm.
Soil Requirements: Tolerant of a wide range of soil conditions.
Pruning: None required. Cut back old leaves in autumn or spring.
Special Requirements: None required
'Philippe Vapelle' is one of the hundreds of hardy geraniums raised by Alan Bremner in Orkney. Parentage - Geranium platypetalum