Geranium macrorrhizum 'Spessart'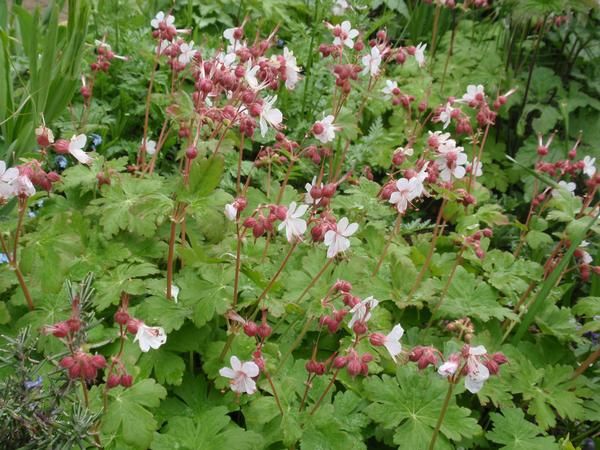 Description: A mat-forming semi-evergreen perennial with lovely leaves that give off the scent of apples when crushed. The white with pink flush flowers are freely produced and held above the foliage for a long period in summer. Good autumn colours in hues of bronze and red.
A long-lived plant that is incredibly easy to grow. Very versatile and can be used in a variety of garden situations. This Geranium is one of the best ground cover types available and good as a weed suppressant.
Climate / Position: Full sun / partial shade.
Height / Spread: Height 35cm. Spread 50cm + up to 1 metre.
Soil Requirements: Will tolerate any soil type.
Pruning: Remove old flower stems to encourage new leaf and flower growth.
Special Requirements: None required.
A cultivar of German origin.