Geranium himalayense 'Plenum'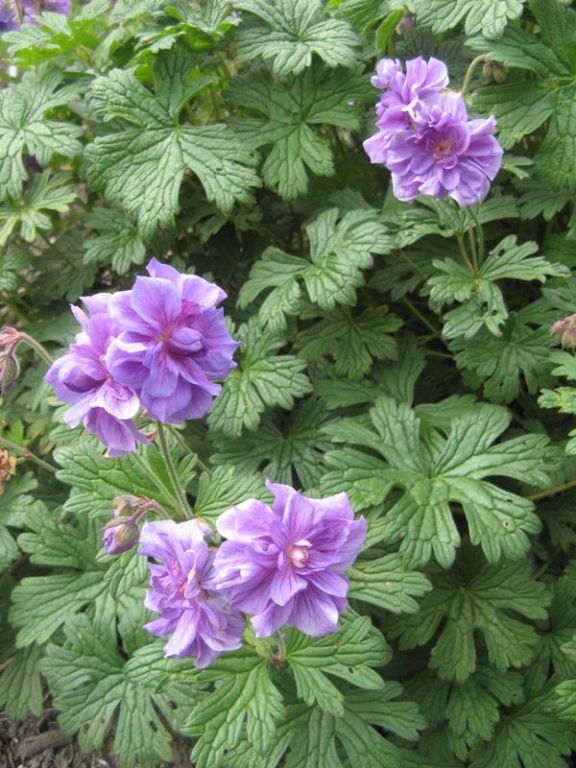 Description: A double flowered hardy geraniums producing a mass of double purple-pink blooms which stand above the foliage from May to July. The fully rounded cut leaves turn to shades of burnt red and orange in autumn for added interest. A vigorous and versatile plant which is very hardy and tolerates almost any situation. Good in borders, beds or as ground cover and shady woodland gardens.
Climate / Position: Partial to full shade. Needs some shade as the leaves scorch in full sun.
Height / Spread: Height 25cm. Spread 60cm.
Soil Requirements: Tolerant of a wide range of soil conditions.
Pruning: None required, but it can be trimmed back in mid-summer to refresh the foliage and encourage more flowers.
Special Requirements: None required
Originates in the Himalayas growing from 2100-4300m in open forests, scrub and grassy slopes.