Gelsemium sempervirens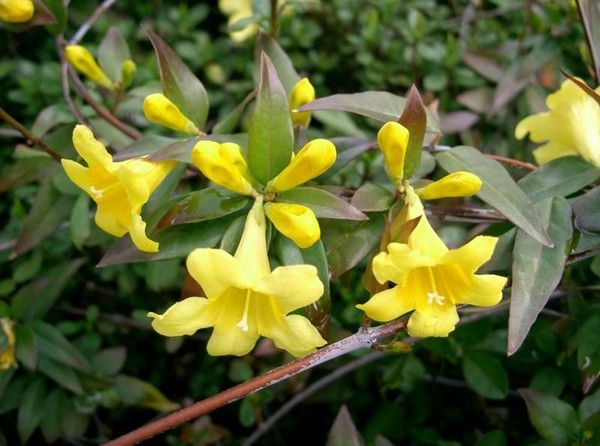 Description: A vigorous, twining evergreen perennial climber. Stems spiral anti-clockwise, narrow, ovate, glossy leaves up to 5cm in length. Clusters of fragrant, pale yellow flowers with dark orange throats are produced in spring and summer. The flowers have a scent of honey.
Climate / Position: Full sun or partial shade.
Height / Spread: Height and spread 3-6m.
Soil Requirements: Moist but well drained soil.
Pruning: Prune after flowering.
Special Requirements: Shelter from cold, drying winds.