Galanthus nivalis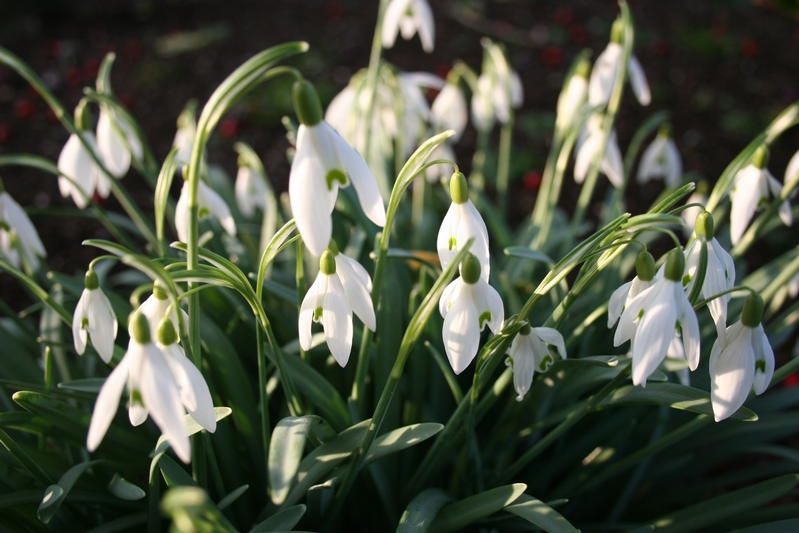 Description:
Early Spring flowers hailing the entry of a new season.
Pure white pendulous flowers with green inner markings on individual stems. Mass planting in large drifts is best for a distinctive show. Good for naturalising in a lawn or woodland edge but clumps also suitable for the front of mixed border planting.
Climate/Position: Light shade preferred
Height/Spread: 20cm height. Clump forming over time if left undisturbed.
Soil Requirements: A moist soil which does not fully dry out in summer is prefered.
Pruning: Ensure leaves are left to mature after flowering before removal - approximately 6 weeks. This may mean delayed mowing if planted in a lawn.
Special Requirements:
Dry bulbs may be obtained and planted in the autumn. large plants may be divided in late spring after flowering ie 'in the green' It is also possible to purchase and plant at this time which presents good results.
Native to most of Europe though naturalised rather than native to the UK. Natural habitat is in woods, scrub and by streams