Gaillardia x grandiflora 'Gallo Red'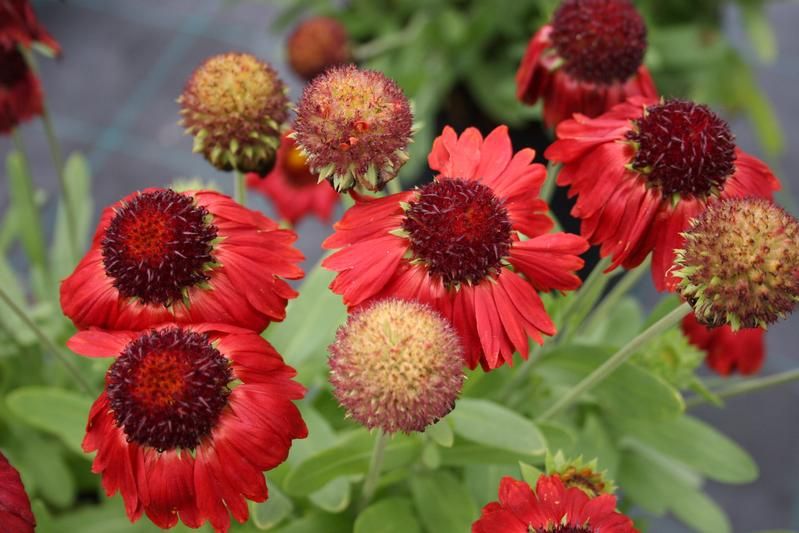 Description: The Gallo Series is a new series of Gaillardia which are very floriferous, compact and uniform herbaceous plants that will bloom from late spring through to autumn.
Large, deep red flowers with a darker centre with soft silver green foliage provide long lasting colour for hot borders or containers. Also can look really good when planted with grasses in prarie type planting.
Climate/Position: Full sun preferred though tolerant of some shade.
Height/Spread: 20 - 30cm x 20 - 30cm
Soil Requirements: Provide well-drained soils to ensure roots of plants are not wet through the winter.
Pruning: Deadheading after flowering will encourage further flushes of flowers.
Special Requirements: