Fatsia japonica 'Variegata'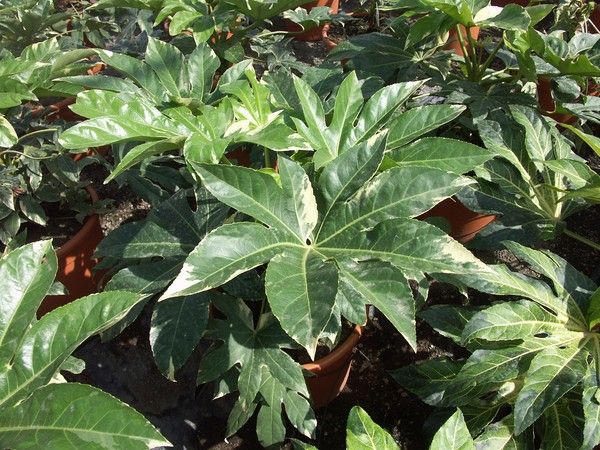 Description: An excellent evergreen foliage plant with bold textural white variegation dispersed randomly at the leaf tips. This architectural plant is very effective in a garden design as a backdrop for other plants. It is often used in tropical gardens and requires a sheltered and protected site to avoid winter damage.
Climate/ Position: Can tolerate some sun but does best in dappled to deep shade.
Height / Spread: Height up to 2.5m. Spread up to 2m.
Soil Requirements: Prefers a moist, well drained soil.
Pruning: Usually no pruning needed but it can tolerate hard pruning every few years if needed.
Special Requirements: Plant in a protected site and shelter from cold drying winds.