Fatsia japonica 'Spider's Web'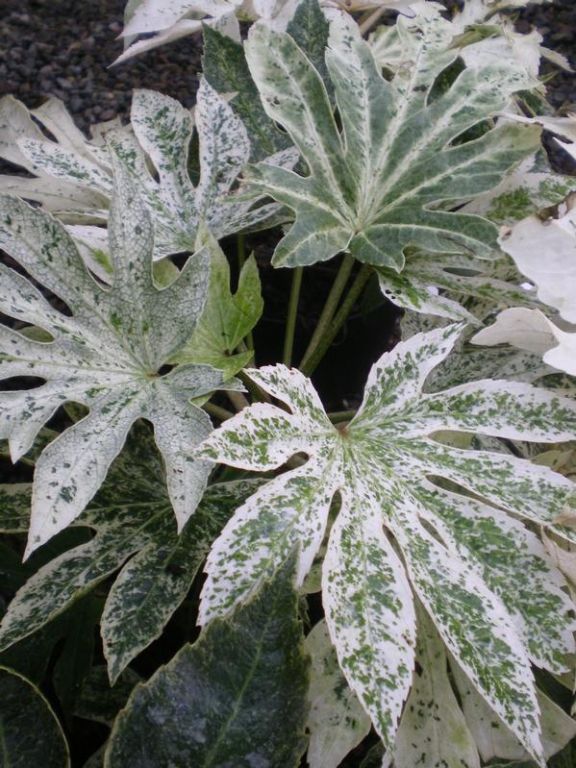 Description:
Fatsia are evergreen plants with large, leathery, deeply lobed leaves. The new cultivar 'Spiders Web' has green leaves with white variegation which can be speckled or with blotches which are dotted around the leaf margins or through to the centre of the leaf. Clusters of white flowers in late autumn/winter, followed by black berries. Good as an accent plant in shrub borders or architectural settings such as courtyards.
Climate/Position: Prefers shade. Will also tolerate dry shade once established, and so is a good choice for this type of problem area. In sun then smaller paler leaves are produced.
Height/Spread: 2.5 x 2.5metres
Soil Requirements: Prefers a fertile soil.
Pruning: Fatsia respond well to pruning – leggy plants can be chopped back to keep them bushy, or bottom leaves can be removed to create a little tree though as a less vigorous variety this is less likely to be required.
Special Requirements: To avoid browning of the white variegation in the leaves then protect plant from cold winds. Tolerant of air pollution.