Fargesia nitida 'Great Wall'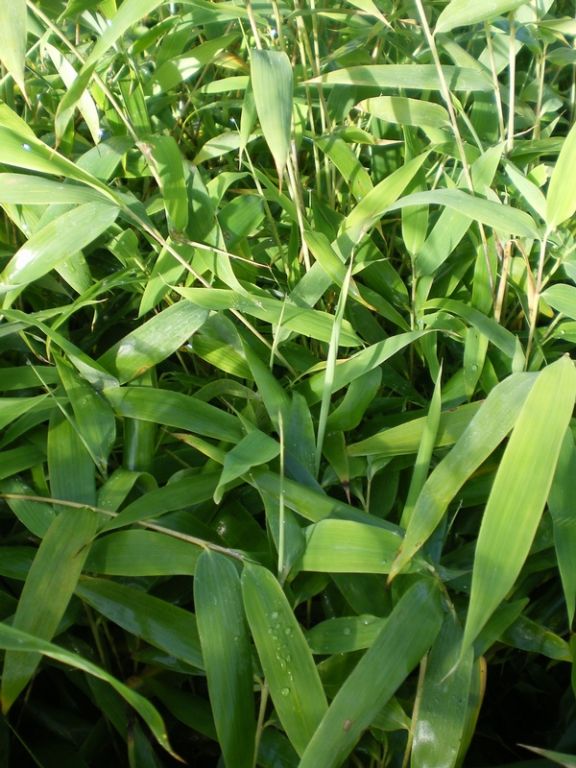 Description: A medium sized upright bamboo with elegant slender foliage. A non invasive clump forming evergreen bamboo which when mature provides a soft fountain effect of stems and foliage. Very hardy plant originating in the mountains of China. Provides an excellent decorative specimen in many situations with good sound effect in soft winds.
Uses: Good as a specimen plant, planted in in clumps, grown as a screen or hedge, or grown in a large container where space is more limited.
Climate/Position: Full sun to partial shade and a sheltered position is preferred.
Height/Spread: 4 metres x 2 metres
Soil Requirements: Any moisture retentive but well drained soil is suitable.
Pruning: Remove old and thin stems to maintain the best and cleanest effect.
Special Requirements: Like all other Fargesias, it does not have running rhizomes and needs no containment to prevent spread.
Additional Interest: A new generation of Fargesia nitida following its widespread flowering and subsequent demise a few years ago. This bamboo comes from the seed of the Fargesia nitida variety. Originates from the Isle of Man and was propagated by tissue culture to increase numbers. It is also known under the names of : Fargesia nitida 'Wakehurst', or Fargesia nitida 'Nymfenburg'.