Euphorbia characias Silver Swan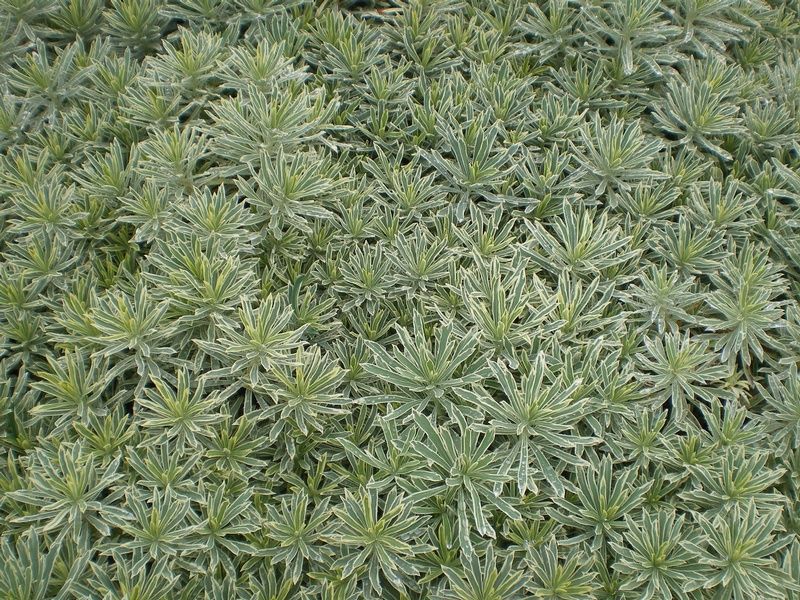 Description: A very distinctive variegated Euphorbia with fresh foliage and great architectural form. Strong stems produce blue green leaves edged with white and white flower bracts which top the mature stems in early summer giving a real silver appearance. Always looks neat and fresh
Uses: Thrives in a sunny border with herbaceous plants grasses or shrubs and excellent as a container specimen.
Climate/Position: Prefers full sun though though some light shade tolerated.

Height/Spread: 50 - 100 cm height and spread.
Soil Requirements: Any soil that is well-drained - will not tolerate wet winter soils.
Pruning: The stems of Euphorbia are biennial - foliage shoots in year one, flowering in year two. After flowering then the old shoots are best removed at ground level to maintain a tidy plant.
Special Requirements: All parts of the plant are highly toxic if ingested. The milky sap may cause irritation to skin and eyes. When working with the plant then ensure gloves are used - especially if sunny
Additional Interest: Plant Breeders Rights apply