Euonymus phellomanus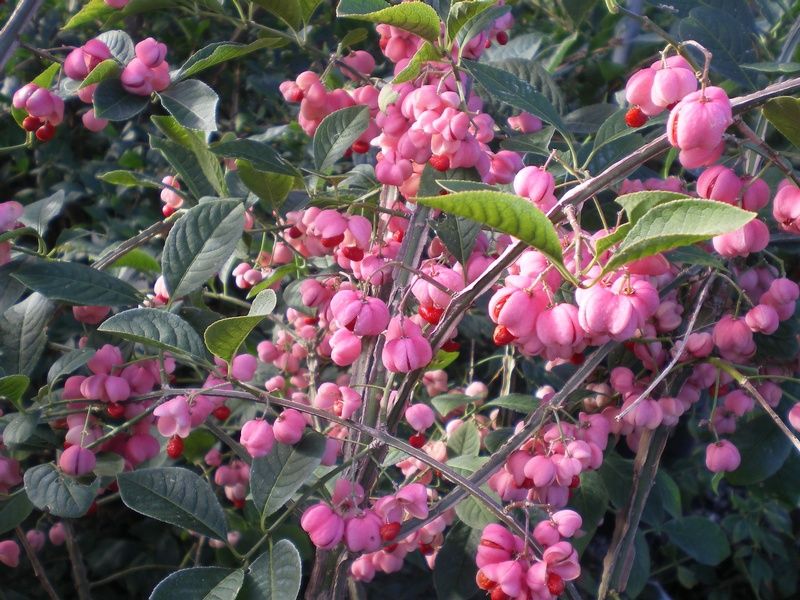 Description: A large decidusous shrub which has unusually 'winged' bark as the plant ages. Produces clusters of greensih yellow inconspicuous flowers in spring followed by very showy decorative winged fruits in autumn which are unusual and will certainly cause interest as they are rich pink outside and may split open to reveal orange fruits. The leaves are green oval shaped.
Uses: In a border situation especially as a background plant or for landscape planting.
Climate/Position: Sun or shade and good in shelter or exposed site. Anywhere!
Height/Spread: 2 metres x 1.5 metres spread at least.
Soil Requirements: Moist well drained soils but will tolerate some drought.
Pruning: If required then some tidy up pruning in spring.
Special Requirements:
Additional Interest: Collected as seed from China in 1894. The meaning of the word phello means cork and relates to the winged or corky bark.