Euonymus fortunei 'Emerald 'n' Gold'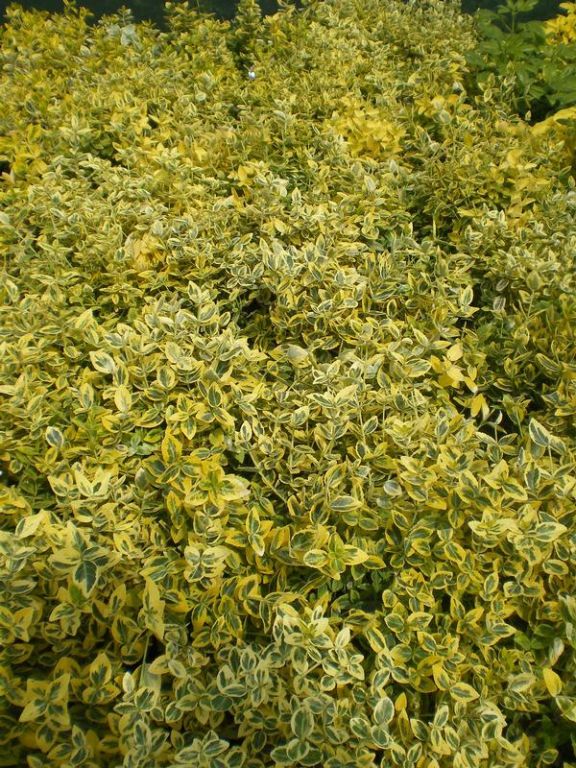 Description: A very popular evergreen shrub with rich yellow variegated leaves. Useful in so many garden situations. Can be used as a garden specimen in smaller gardens, for mass planting as a landscape plant, for ground cover, against a wall and in sun or shade. The beautifully variegated leaves are splashed rich gold in spring with the new flush of growth and provide interest all year round and give light to a darker corner. A tough and easy to grow plant which is very versatile.
Climate/Position: Full sun or partial shade.
Height/Spread: 1 metre x 1.5 metres can be taller if trained against a wall.
Soil Requirements: Any well-drained soil
Pruning: Prune the tips of young plants in mid to late spring to encourage bushy growth. Remove any reverted (plain green-leaved) shoots as soon as they appear, cutting them back to the original branch.
Responds well to pruning so can easily be kept to required shape and size as a tidy evergreen.
Special Requirements: