Euonymus alatus 'Compactus'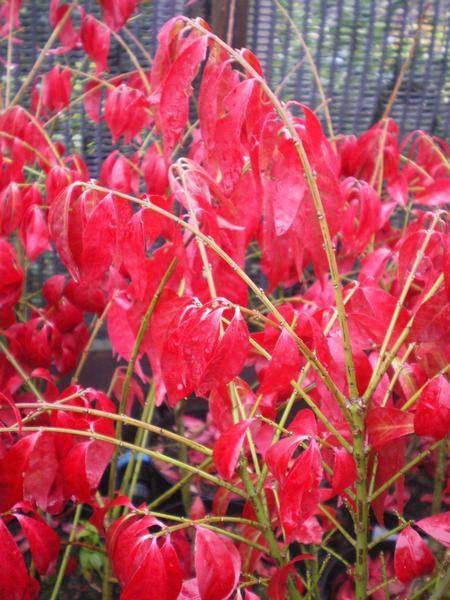 Description: A neat compact and attractive deciduous shrub. The summer leaves are fresh green turning brilliant shades of red in autumn and the plants shows interesting winged bark in the winter. An improved form of E. alatus with very useful compact habit. Good planted in groups for ground cover. Very useful for block landscape planting or as a single plant in smaller areas.
Climate/Position: partial shade or full sun.
Height/Spread: 1 metre x 1 metre maximum.
Soil Requirements: Most soil types moist and well drained preferred.
Pruning: None required
Special Requirements: Autumn colour is best if planted in full sun.