Eucryphia x nymansensis 'Nymansay'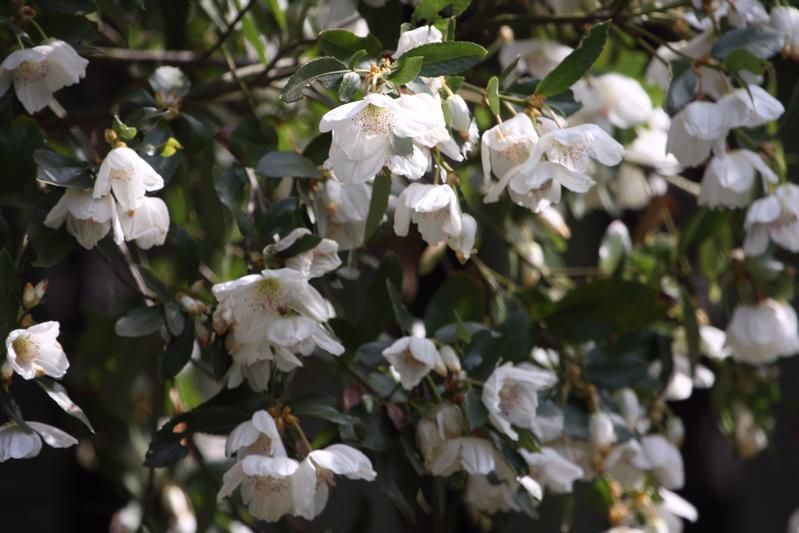 Description: A beautiful small tree for a protected site, producing masses of white simple, four-petalled flowers which have a cluster of delicate stamen in the centre. The flowers give a superb show during August and September and look spectacular against the dark green leaves of various shapes. Narrow columnar habit.
Uses: Use as a specimen plant in a sheltered courtyard garden for superb summer flowering. Good as a background plant when not in flower.
Climate/Position: Sun or partial shade. Sheltered position required especially when young. Roots to be shaded from hot sun. West facing wall is a good position.
Height/Spread: 4 metres x 2.5 metres
Soil Requirements: Moist soils preferably nutral to slightly acid (low pH)
Pruning: No pruning requiired unless for shaping.
Special Requirements: It will be several years before the tree settles into flowering, and, in its early years is best to give it some protection from harsh winds.
Additional Interest: A cultivar of the hybrid Eucryphia cordifolia × glutinosa raise at Nymans garden in Sussex about 1925 by Head Gardener James Comber.