Eucomis autumnalis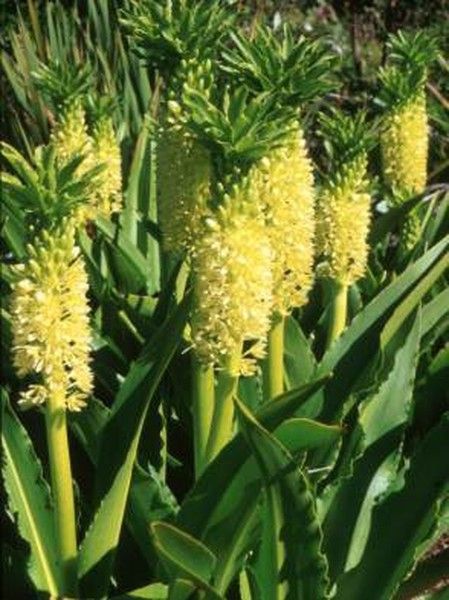 Description: A handsome, unusual plant with a rosette of erect, strappy leaves and long thin flower spikes topped by leaf-like tufts. The flower spikes consist of many small yellowish green star-shaped flowers. The common name is derived from the unusual leaf-like tufts held above the flower spikes which look like pineapples. Eucomis are not difficult to grow and once established do not need much attention but may need protection in winter to ensure they survive over winter.
magnificent plant for the garden, it can be used in groups in borders, for pockets in rockeries, in containers and in alpine glasshouses. Fantastic plants for a tropical look.
Climate / Position: Full sun
Height / Spread: Height 30cm. Spread 20cm.
Soil Requirements: Humus rich, moist but well drained soil.
Pruning : None required.
Special Requirements: Protect in winter with a mulch or moving pots indoors in colder areas. Apply well rotted compost each spring.
A The name Eucomis is derived from the Greek eu- meaning well haired and kome – hair of the head.