Eucalyptus gunnii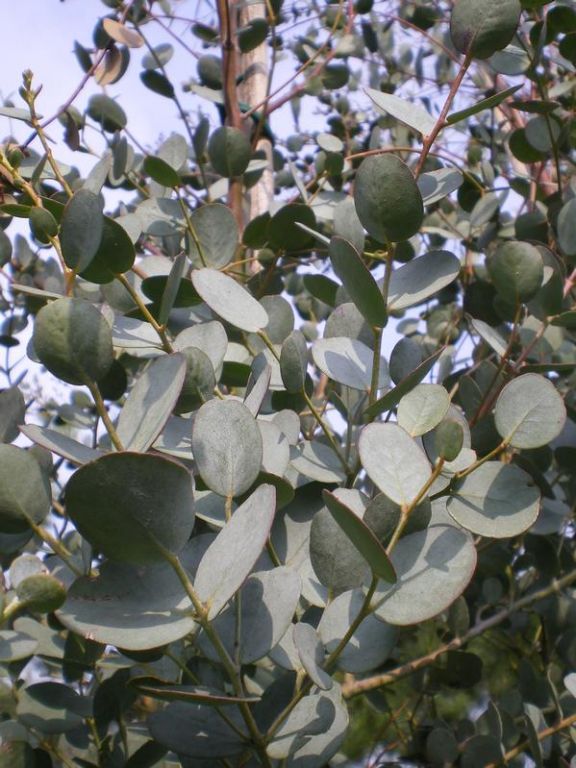 Description:
Probably the most well known Eucalyptus in the UK as it is seen to be the hardiest of the gum trees. This is a magnificent tree which has silvery-blue, rounded young leaves which give way to long, glaucous, sickle-shaped adult foliage. The trunk produces flaking bark in shades of grey, cream, green and brown.
If grown as a specimen tree then ensure there is sufficient space to show off the fully grown tree.
Can otherwise be grown as a multi stemmed tree /shrub that is maintained regularly by hard pruning which results in masses of the silvery blue rounded juvenile foliage much loved by flower arrangers.
Climate/Position: Full sun, avoid cold winds as they are more injurious than frost.
Height/Spread: Will eventually reach 25 metres x 10 metres if unpruned.
Soil Requirements: Neutral to slightly acidic soil that doesn't dry out.
Pruning: Requires minimal pruning if grown as a tree, removing any broken, diseased or crossing branches in late autumn or winter. For the best juvenile foliage, prune in early spring cutting back the stems to two or three buds above the base.
Special Requirements:
If grown with multiple stems as it seems to cope with strong winds better.