Echium candicans syn fastuosum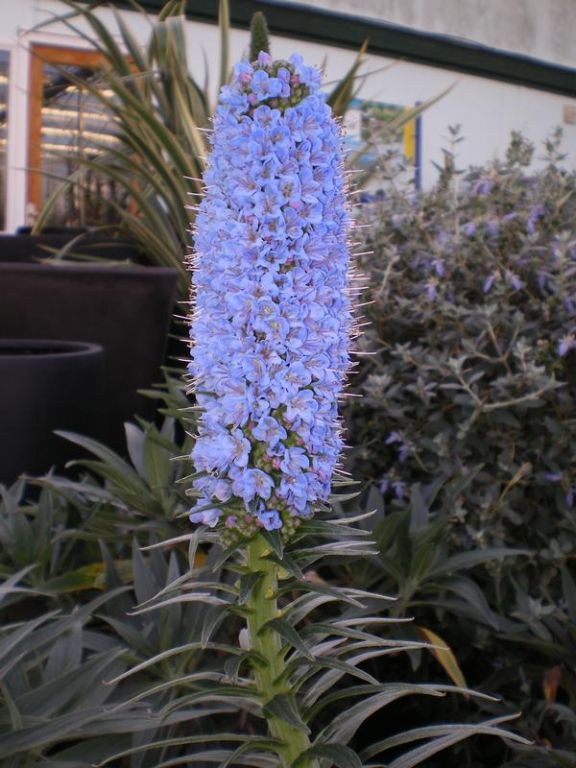 Description: A magnificent evergreen branching biennial, native to Madeira. Long dense flower spikes up to 60cm long of stunning azure blue are produced in Spring. Evergreen silvery – grey leaves. A real must for any Mediterranean garden or coastal planting.
Climate / Position: Full sun.
Height / Spread: Height 1.25-1.75m. Spread 1.25-1.75m.
Soil Requirements: Moderately, well drained fertile soil. Good in a drought tolerant garden.
Pruning: Cut off dead flowers after flowering. Prune hard in autumn to keep its shape.
Special Requirements: Protect from winter wet and long frosts. In exposed gardens protect with fleece during winter frosts.
The pride of Madeira grows on cliff tops in Madeira and thus will tolerate tough conditions. A fast growing plant – best planted in the ground.