Disporopsis pernyii syn Polygonatum cyrtonema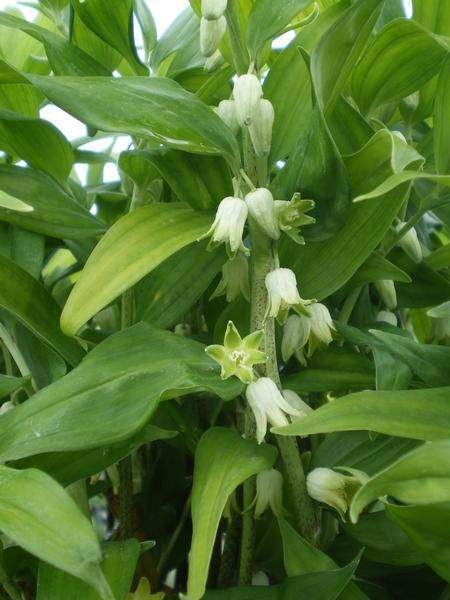 Description: An evergreen perennial with pure white pendant flowers which have a delicate scent like sherbet lemons. The flowers have slightly re-flexed green tips and are produced in the late spring on graceful arching stems which are mottled black. The flowers are followed by black berries in late summer. Dark green, glossy leaves looks as though they have been polished with leaf shine.
An underused perennial for the woodland or shady garden. Left to its own devices, this lovely plant forms a dense clump. Great for borders or containers.
Climate / Position: Partial shade, woodland garden.
Height / Spread: Height 40cm, spread 40cm.
Soil Requirements: Moist, well drained, humus-rich leafy soil.
Pruning: None required.
Special Requirements: None required.