Delphinium grandiflorum 'Delfix Blue'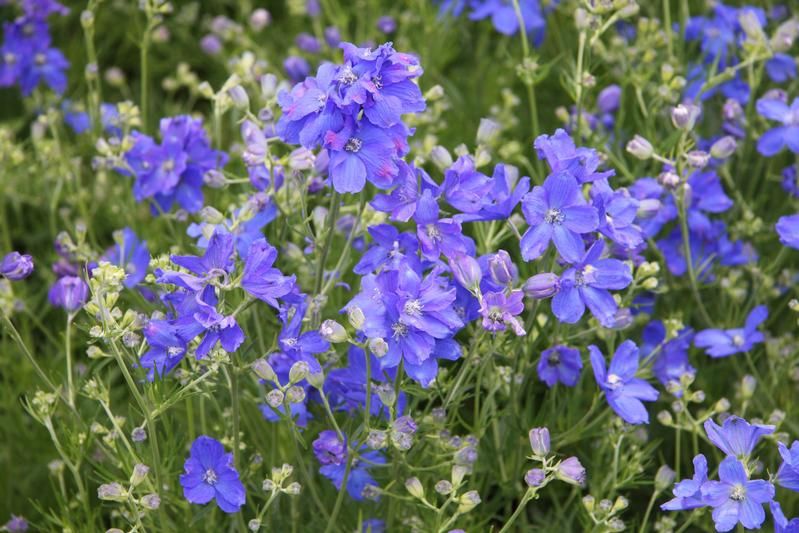 Description:
A compact and well-branched form of Delphinium which does not require staking like traditional varieties would, instead this one has a uniform and compact well-branched habit. Stunning rich violet blue flowers in May to July whic are attractive to bees and butterflies. An excellent choice for the front of borders in full sun for a splash of summer colour especially if planted in groups and also suitable for small to medium sized containers.
Climate/Position: Sunny position required.
Height/Spread: Compact habit 30 - 45 cm tall, small clump forming, plant 70cm apart.
Soil Requirements: Moist, humus rich soils preferably alkaline ie higher pH ( likes lime) for best results.
Pruning: Remove flowering shoots as they finish to encourage further flushes.
Tidy the plants in autumn by removing dead flower spikes and leaves.
Special Requirements: Use a bark chip or gravel mulch to reduce risk of pest damage.