Cytisus battandieri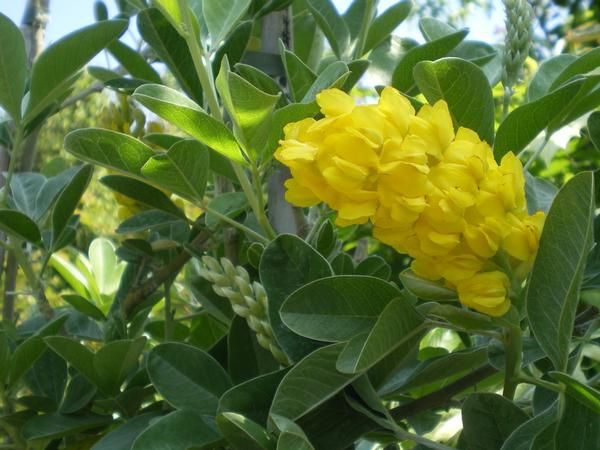 Description:
Tall shrub or small tree was which makes an excellent wall plant. Silky grey-green tri foliarte leaves and golden pea-shaped flowers in large upright cones which are beautifully showy and have a strong scent of pineapples.
Has proved to be much hardier than thought and overwinters well in sheltered sites.
Climate/Position: Best grown with some shelter from cold winds and in full sun.
Height/Spread: 4 metres x 4 metres but can reach 5 metres plus when trained on a sunny wall.
Soil Requirements: Free draining soils.
Pruning: If grown on a wall then long growths may be tied onto a framework in late summer after flowering or preferably in spring and cut back / shaped if necessary.
Special Requirements: All parts (including the seeds) may cause mild stomach upset if eaten.
Introduced from Morocco as recently as 1922.