Cynara cardunculus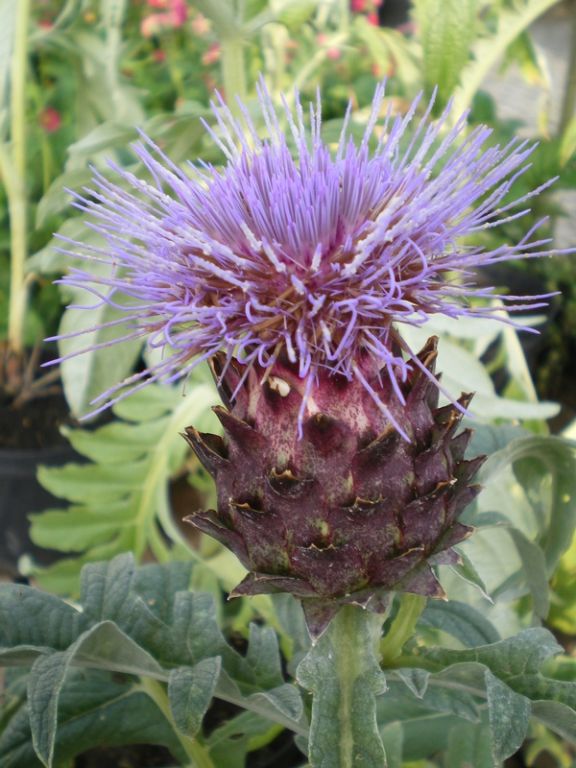 Description: A majestic plant for a large space only so it is not out of scale. The large greyish silver leaves are deeply cut and up to 1 metre in length. The large and decorative purple thistle flowers are produced on tall heavy stems and attract insects into the garden.
Uses: In large borders and herbaceous beds or as a specimen or focal point for summer interest.
Climate/Position: Sunny position required for best effect
Height/Spread: 2.5 metres x 2 metre spread
Soil Requirements: Rich well drained soils preferred.
Pruning: The stems and thistle heads remain decorative in autumn so cut down the large flower stems in late autumn or winter when they are starting to collapse.
Special Requirements: In colder regions cover the crowns in winter for protection.
Additional Interest: Used to be grown as a vegetable with the leaves blanched and eaten when young. Now generally grown only as a decorative plant.