Cydonia oblonga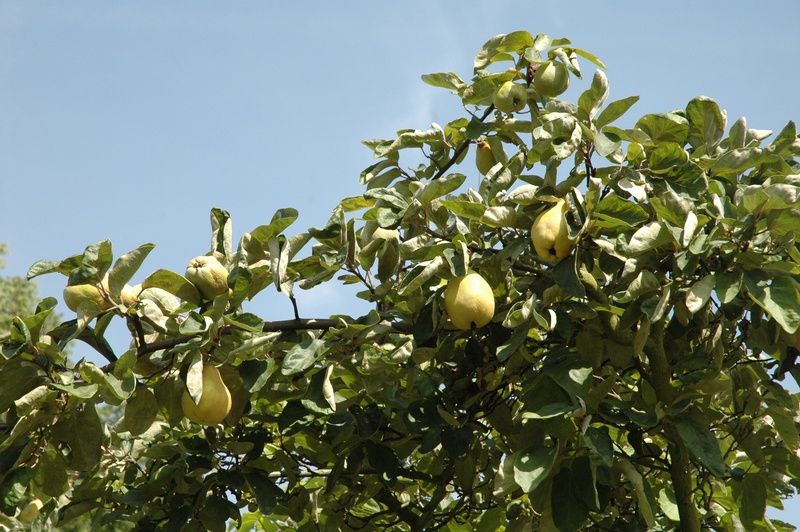 Description: Quince are large deciduous shrubs renowned for their fruit. Pretty bowl-shaped pink or white blossom in spring followed by pear-like fruits, edible when ripe. They are left late on the tree before harvesting They then turn yellow and have a wonderful fragrance when ripe. The fruit are used for making Quince Jelly but can also be used with other fruit in a pie.
Uses: Can be free standing or grown against a wall to help ripening the fruit.
Climate/Position: Sheltered sunny location needed for good fruit production.
Height/Spread: 2.5 - 4 metres x 2.5 - 4 metres
Soil Requirements: Any soils but should be free draining.
Pruning: The pruning will depend on the tree form and the shape required but generally pruning is seen to be unecessay. If light pruning for shape is required then this should be done in late winter as with most fruit trees.