Cyclamen coum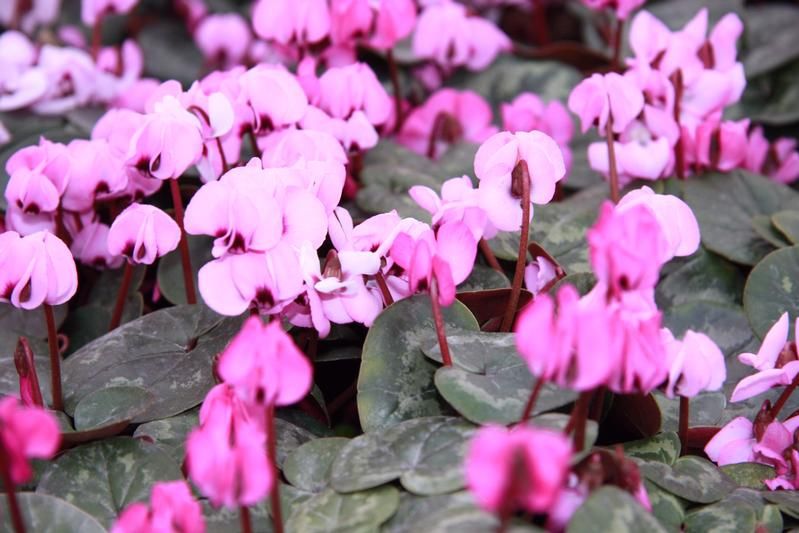 Description: Cyclamen coum produces dainty blooms generally pale pink to dark magenta with a crimson to purple blotch on the base of each petal from late winter to early spring. The leaves on each plant are different having a very mixed range of silver patterning over dark green making them attractive. Cyclamen coum flowers from January, and is a useful compliment to snowdrop, winter aconites and other early spring flowering bulbs.
Climate/Position: Shady position even under the shade of trees if kept well mulched.
Height/Spread: 10 cm x 25cm spread.
Soil Requirements: Plant the tubers 3cm to 5cm deep in humus-rich soil. Avoid dry soils.
Pruning: None. Dormant May to Oct. Leave to die down and may self seed to create naturalised groups of plants.
Special Requirements: Mulch annually with leaf mould to help prevent the tubers from drying out in the summer and from winter cold.
Cyclamen coum is found in the mountains and coastal areas that border the southern and eastern Black Sea coasts from Bulgaria in the west through Georgia and the Crimea in the east and northern Iran and Turkey. It grows in shady places in coniferous and broad leafed woodland and scrub, sometimes growing amongst tree roots and rocks.