Corylus avellana 'Red Majestic'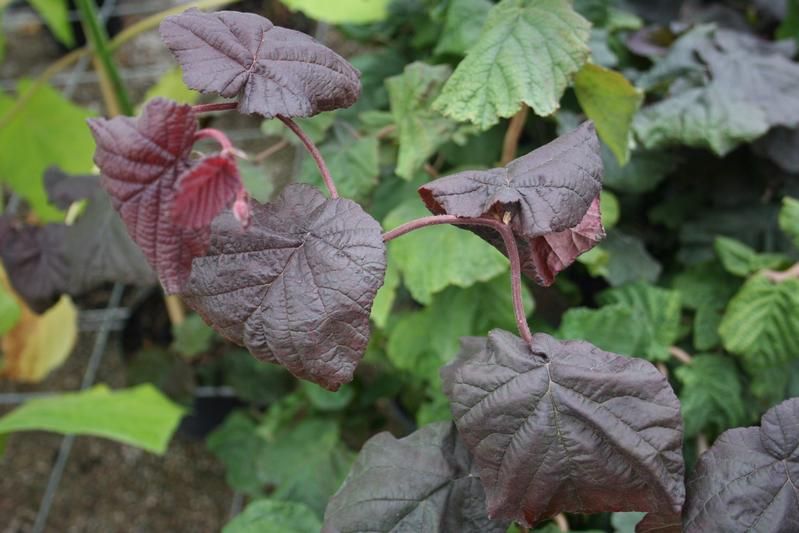 Description: New variety of the popular corkscrew hazel. Large multi stemmed shrub of both winter and summer interest. The contorted stems in winter produce a mass of long purple catkins (the male flowers) in early spring and then large rich purple leaves on twisted stems throughout summer.
An interesting form of architectural value which can also be grown in a border or in a large pot for patio interest.
Climate/Position: Best in full sun or partial shade. Protect from East winds to avoid leaf scorch.
Height/Spread: 3m x 3m
Soil Requirements: Any fertile soil.
Pruning: No pruning required.
Special Requirements: Grafted specimens so do be careful to remove any green shoots if they appear from the base of the plant..
This recent introduction is a purple form of 'Harry Lauders Walking Stick' - Corylus avellana 'Contorta' 'Red Majestic' is slower growing than the green form.