Corylus avellana 'Contorta'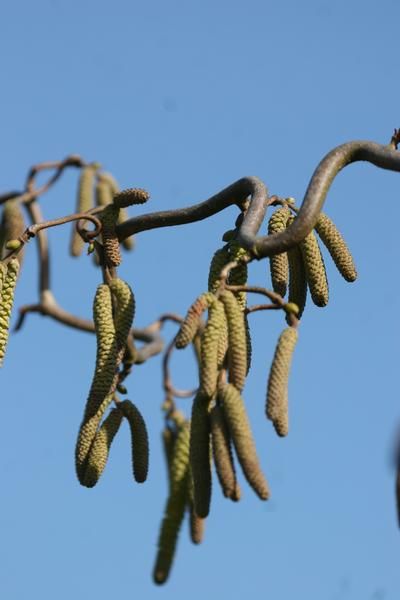 Description: A form of our native Hazel this plant really comes into its own in winter when the contorted, twisted bare stems reveal their stunning shapes against the winter sky as can be seen in the picture. Long catkins in spring add to the overall effect. The foliage in summer is also curled and distorted and is considered unattractive by some and therefore the shrub may be best placed towards the back of a border but still ensure it will be prominent for its winter display. The stems are favoured for floral displays.
Climate / Position: Full sun to partial shade.
Height / Spread: Height 3m+. Spread 3m+
Soil Requirements: Fertile well-drained soil. Tolerates chalky soils.
Pruning : None required. Old stems may be cut to the base for rejeneration.
Special Requirements:
Great as a focal point plant in a winter garden. Attracts native wildlife. First introduced in the early 1860s the original plant still grows in Myddleton House. Plant with snowdrops for a dazzling spring display.