Corydalis flexuosa 'Blue Dragon'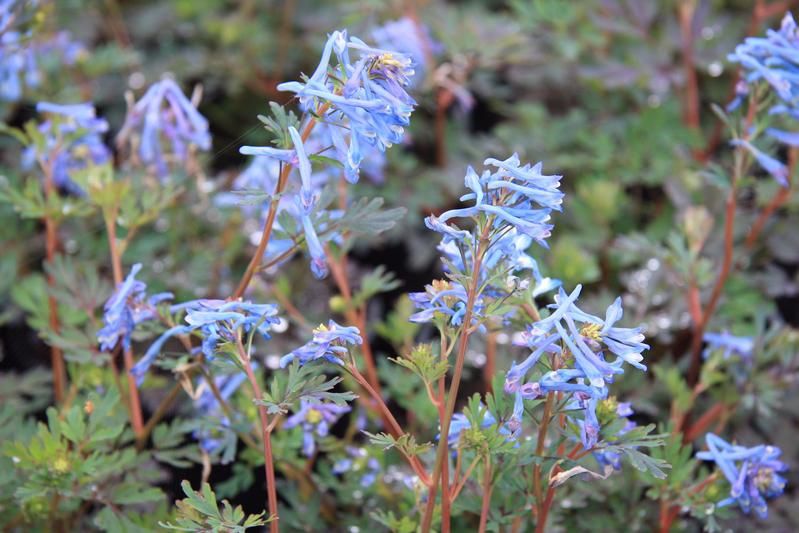 Description: Purple bronze light feathery foliage and scented rich blue flowers in spring to early summer. Compact habit and so useful at the front of a mixed border or with herbaceous plants. Can also be used as a patio plant in a container for early colour.
Climate/Position: Light shade in a cool soil is preferred. A position to catch the evening sun is ideal.
Height/Spread: 40 x 45cm
Soil Requirements: Light free draining soil is required.
Pruning: The plant may die back after flowering in summer and become dormant until following spring in which case remove debris as it dies back.
Special Requirements:
Responds well to division to keep fresh and retain good foliage colour.
A very good form of the purple leaf collected from Sichuan, China in the 1990s. Also found listed as Corydalis flexuosa 'Purple Leaf'