Cornus 'Eddie's White Wonder'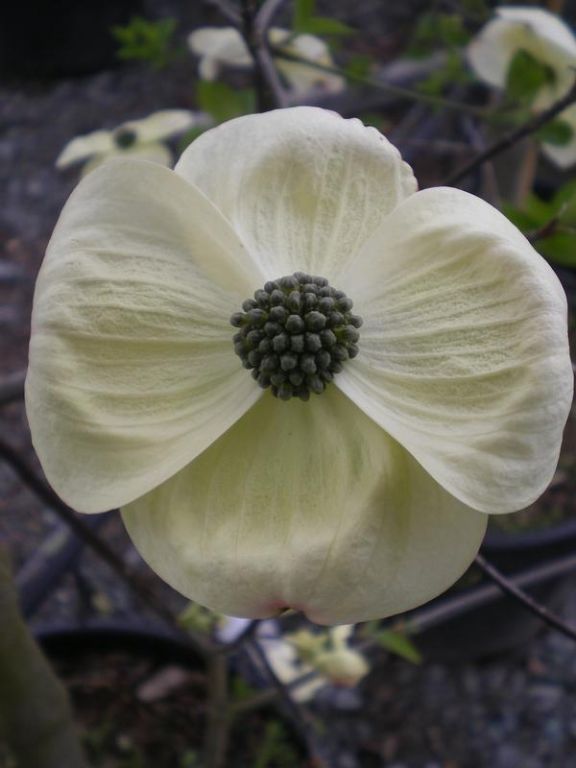 Description: A superb small tree or large shrub with large and very showy white petal like bracts in April/May. Leaves are green in summer and provide another show of colour for the plant with brilliant shades of red and purple in autumn .
The broadly conical plant has a branching habit and is an excellent specimen tree for small gardens.
Climate/Position: Although it tolerates dappled shade, it performs best in a sunny site> Avoid exposed areas.
Height/Spread: 5 x 3 metres
Soil Requirements: Any free draining soil. Avoid shallow chalky soils.
Pruning: No pruning required apart from any shaping.
Special Requirements:
A spectacular plant which was first selected from a cross between C. florida x C. nuttallii
by Henry Matheson a nurseryman in British Columbia.