Coprosma 'Tequila Sunrise'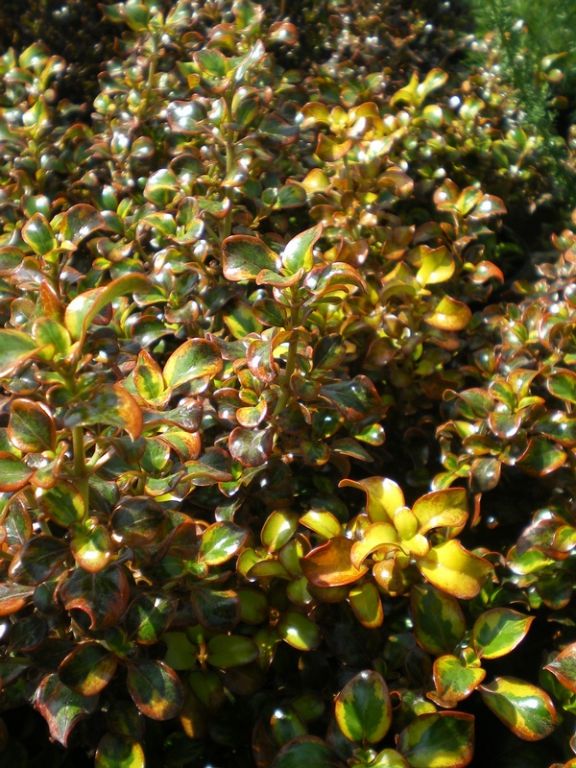 Description: The new growth of this compact evergreen shrub emerges as glossy and brightly coloured leaves which are highly coloured. In spring the colours are emerald green with a golden margin turning orange and golden and then even richer orange in winter giving quite a dramatic effect. The plants do need protection from the coldest winter weather so a sheltered site or courtyars is ideal.
Uses: Good for urban gardenting. Suited for an exotic freel in beds, borders, coastal areas and good as a container plant.
Climate / Position: Plant in partial shade to sunny site. The best foliage colour is achieved in a sunny site. Protection from coldest weather.
Height / Spread: Height up to 1m. Spread 80cm.
Soil Requirements: Moist but well drained soil.
Pruning: None required though trimming stragley shoots or shaping after winter may be useful. Responds well to pruning so may be contained if needed.
Additional Interest: PBR - Plant Breeders Rights apply.
There are about 60 species of this shiny leaf shrub originating from Australasia. Indigenous peoples use the wood and inner bark of coprosma as a yellow dye, the leaves are used for an antibacterial wound poultice and the seeds are ground as a coffee substitute The genus was found and classified in the late 18th century.