Colchicum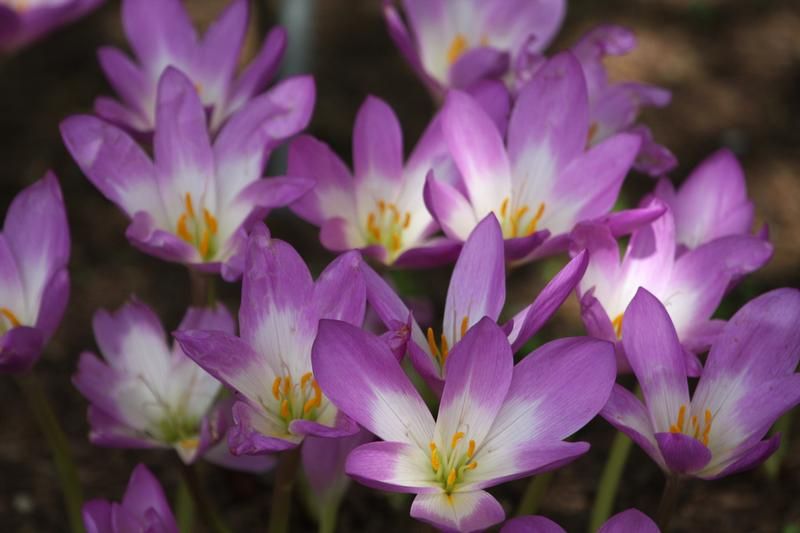 Description: An autumn flowering bulb which looks like a crocus but blooming in autumn, Colchicums are magical plants. Large water lily-like flowers of lavender, rosy lilac or white are produced as everything is dying down in the autumn from late August-November. The leaves large fresh green leaves appear in spring and die down in the summer.
Climate/Position: Full to part sun
Height/Spread: 30 cm clump forming to 30cm
Soil Requirements: Rich soil prefered, needs good drainage. Very drought tolerant.
Pruning: After leaves have died down in summer then remove them as they look a distracting brown in a summer border.
Special Requirements:
In spite of its common names (autumn crocus and meadow saffron), colchicums are neither crocus nor saffron. Colchicum is its own genus with at least 15 species, hybrids, and varieties.
The golden stamens are not saffron as name suggests, they are infact toxic. (Saffron, on the other hand, is an autumn-blooming true crocus, Crocus sativus.)