Clerodendrum trichotomum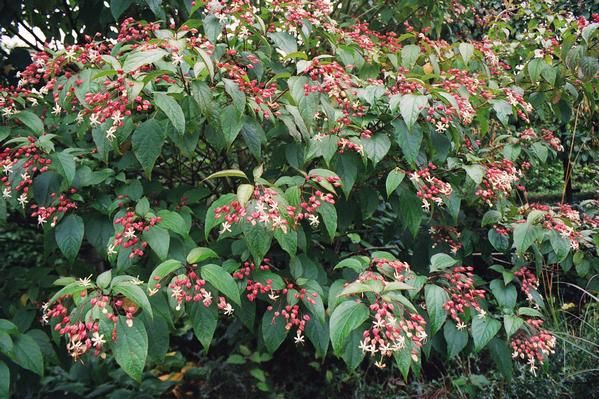 Description: An upright, deciduous shrub or small tree with dark green leaves up to 20cm long. Clusters of pink- green tinged buds open to heavily fragrant flowers in the late summer to early autumn. Unusually coloured, vibrant jade blue berries surrounded by 4 pointed, star-like, pink calyxes are produced in the autumn. A really eye catching colour combination!
Climate / Position: Prefers a site in full sun.
Height / Spread: Height and spread 3m.
Soil Requirements: Prefers a humus rich, moist but well drained soil.
Pruning : Can be thinned out in the spring.
Special Requirements: Incorporate plenty of well rotted leaf mould into planting hole when planting
The leaves of this unusual autumn berried plant have a scent of peanut butter when crushed.