Cistus x purpureus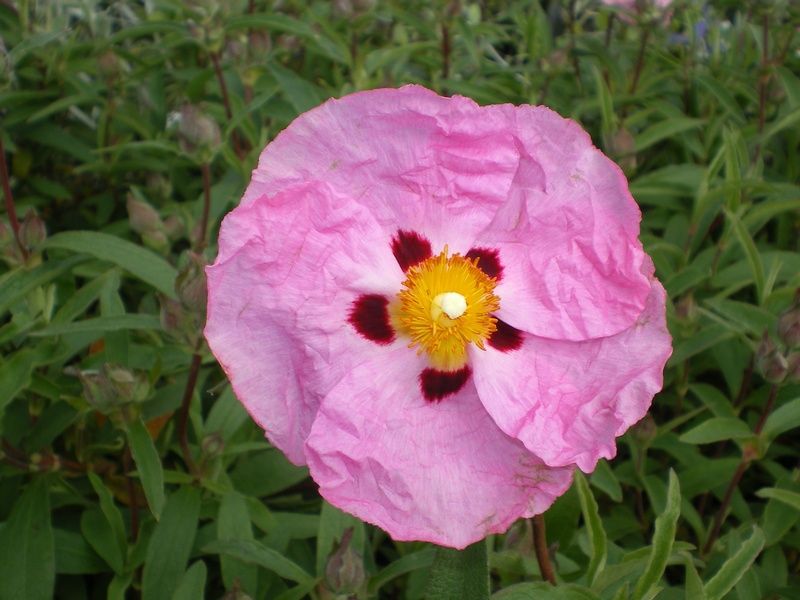 Description: An evergreen spreading shrub grown for the mass of flowers produced in early summer. The large open flowers are purple pink each with a central maroon blotch and look like crumpled silk as they open each morning but last only a day to be followed by another mass of blooms the following day. The green leaves are crinkled and the buds sticky which enables them to be protected from sea salt in their coastal origins.
Uses: Spreading habit make it good for edging a border especially over hard surfaces. Also good as a coastal plant.
Climate/Position: Must be in a sunny location to ensure you gain fully from this plant. Drought tolerant.
Height/Spread: Mound forming up to 1.2 metres x 1.5 metres.
Soil Requirements: Free draining soils, avoid winter wet.
Pruning: Trim using shears after flowering to encourage new growth,. Never cut back hard into old wood.
Special Requirements: Needs sun.
Additional Interest: A hybrid of C. incanus ssp. creticus × C. ladanifer