Cercis siliquastrum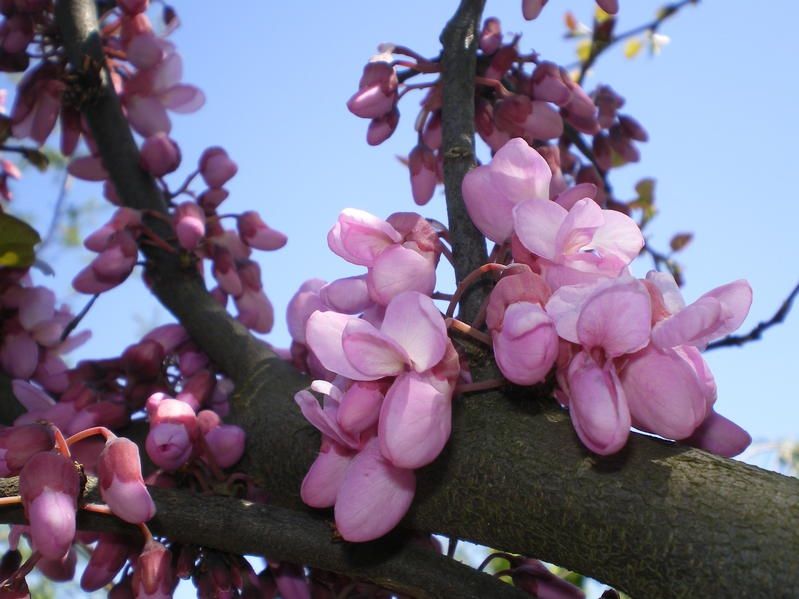 Description: An excellent large shrub / small tree with rosy-lilac pea like flowers are borne in mass on bare stems in spring before the leaves emerge creating a stunning site. The new foliage is coloured vivid bronze and then develops to large heart shaped and fresh green and then finally vivid red - yellow in autumn. The conspicuous seed pods from July are purple tinted and remain throughout winter.
B>Climate / Position: Full sun or dappled shade.
Height / Spread: Height 6m. Spread 5-8m.
Soil Requirements: Fertile, deep moist but well drained soil.
Pruning : Well established plants can be pollarded in the spring to encourage large leaves.
Special Requirements: Cercis do not like to be moved once planted
Introduced as long ago as the 16th century.
Legend has it that this is the tree on which Judas hanged himself.