Cedrus deodara 'Golden Horizon'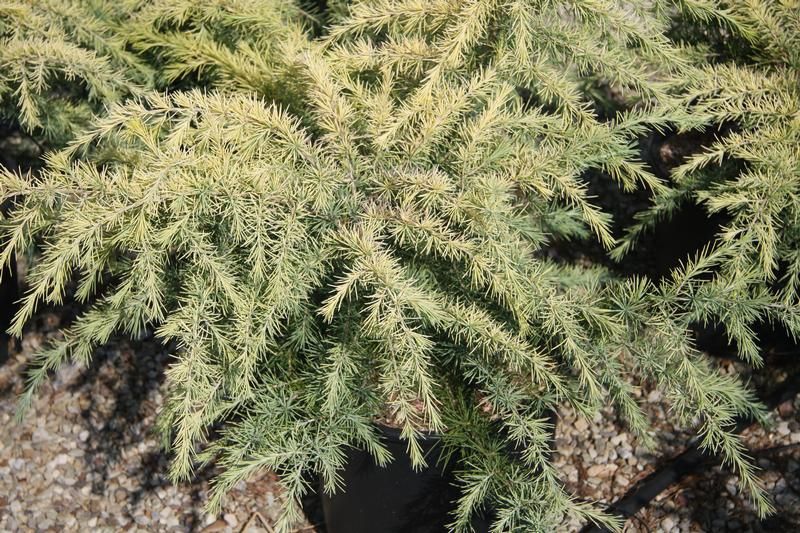 Description: An excellent yellow form of the graceful deodar cedar which has an unusually low growing and spreading habit only reaching 1.5 metres. However, it commonly produces a number of strong shoots as it matures and if not removed, the plant will develop into a tall but graceful semi pendulous golden cedar.
Climate/Position: Sunny position.
Height/Spread: This is a prostrate plant has an ultimate height of 1.5m and spread of 3m
Soil Requirements: Most free draining soils would be suitable.
Pruning: In general avoid pruning to maintain shape.
Special Requirements: Any strong leading upright shoots should be removed if a dwarf low growing form of this conifer is required.