Cedrus deodara 'Feelin' Blue'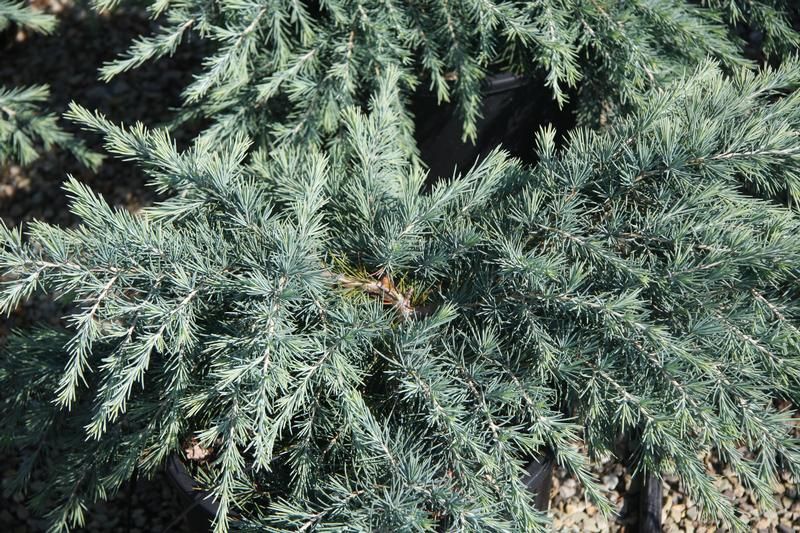 Description: An unusual form of the blue deodar cedar as it is dwarf and spreading. The branches are clothed in clusters of glaucous blue needles as any cedar and each branch has weeping tips as with any deodar cedar. However, its very low growing form is quite unique for the deodar group and so useful as a ground cover plant, on banks and slopes, or for cascading off edges and retaining walls. Also ideal as a horizontal specimen for smaller gardens usually not suitable for cedars.
Climate/Position: Prefers partial shade
Height/Spread: Slow growing and low growing reaching 45cm and spreading 1.8 metres
Soil Requirements: Most soils.
Pruning: Avoid pruning if possible as may spoil shape.
Special Requirements: