Cedrus deodara 'Aurea'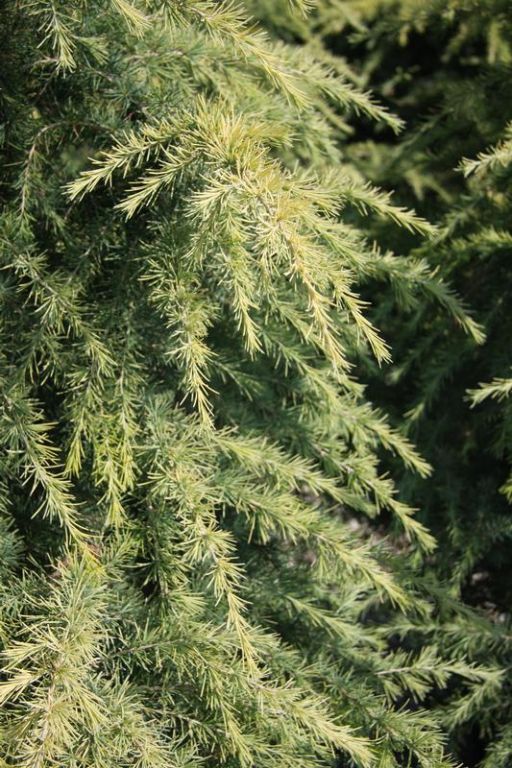 Description: A golden pyramidal evergreen conifer which is excellent as a specimen.
The pyramidal habit and wide spreading branches as it ages that are almost horizontal with elegant weeping tips. This golden form is slower than the C. deodara with clusters of golden needle like leaves throughout spring and summer before turning a yellowish green for autumn and winter.
Makes a brilliant screen that brightens up a dark area. Best grown as a specimen tree with plenty of space to allow it to mature without spoiling its individual shape.
Climate/Position: Sun or part shade
Height/Spread: Slow growing but can eventually reach 10 metres plus.
Soil Requirements: Nutrient-rich, well-drained soils, tolerant of clay.
Pruning: Avoid any pruning which may spoil its shape.
Special Requirements: Ensure enough space when planting so conifer can reach maturity.