Catalpa bignonioides 'Aurea'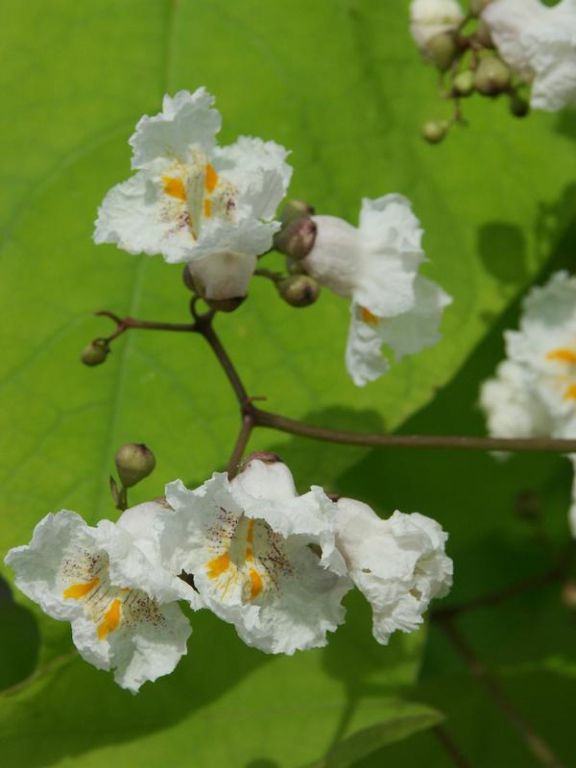 Description: A beautiful spreading medium sized tree producing huge golden yellow heart shaped leaves which are bronze when young. In mid- to late summer, tall panicles of white flowers appear, usually followed by some long 'bean' pods which dont fail to attract attention. Leaves are quite late emerging in spring.
Uses: Makes an attractive specimen for the larger garden and at its best as a specimen in a lawn.
Climate/Position: A warm sunny spot preferred. Avoid exposed cold areas.
Height/Spread: Up to 10 metres x 10 metres
Soil Requirements: Generally a deep fertile soil is best, will tolerate most soil types - especially suited to heavy clays.
Pruning: Prune dead wood in early spring. Otherwise, for a very different use of this plant it is possible to pollard the tree annually results in in the production of very large leaves which can give additional architectural foliage to an exotic or foliage garden in a protected site.
Special Requirements: Protect young plants from frost in very cold weather since unripened wood is susceptible to frost damage.
Additional Interest: First cultivated in 1877