Carex buchananii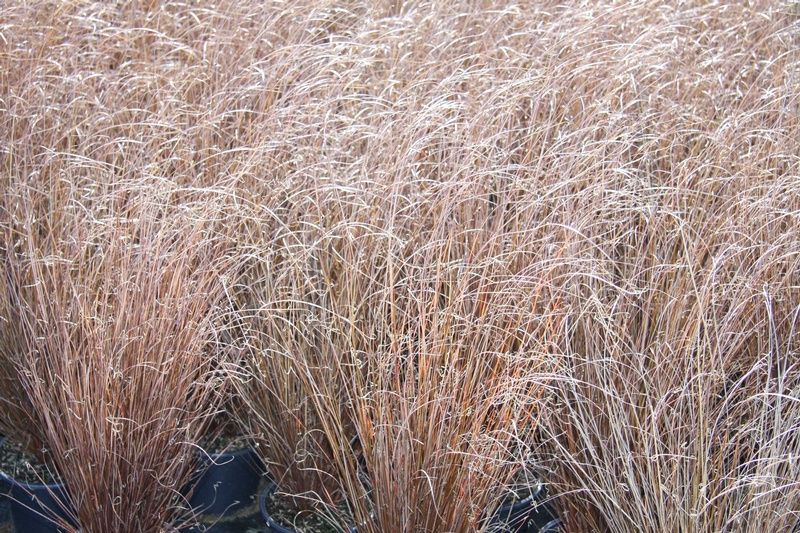 Description: An unusual evergreen grass which maintains its bronzy orange arching leaves throughout the year. This clump forming grass has triangular stems with long strap like leaves and gives an interesting colour and texture to the garden design.
Uses: Good for palnting as ground cover, in courtyards or in containers. Also suited to coastal planting.
Climate/Position: Suited to full sun or partial shade
Height/Spread: 50 cm x 1 metre
Soil Requirements: Any pH and any soil which is moist retentive.
Pruning: Many be left unpruned - just rake through the clumps in early spring to remove the older leaves. Can be cut to the ground instead from March.
Special Requirements: Ensure the plants are not in wet ground throughout the winter.
Additional Interest: Short stems of brown flower spikes may be seen in summer.