Bouteloua gracilis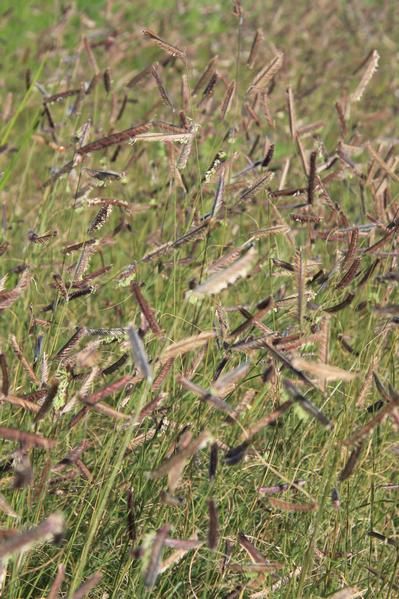 Description: A semi-evergreen, tuft-forming grass with long narrow grey-green leaves up to 60cm long. In summer silvery-grey flower spikes are held at right angles to the stems. The grass flowers fade to purple-brown in the autumn for long lasting interest.
Can be densely planted for effective ground coverage in hot dry positions.
Climate / Position: Full sun.
Height / Spread: Height 60cm. Spread 30cm.
Soil Requirements: Well drained soil.
Pruning : Cut back overwintered plant in spring.
Special Requirements: Will not tolerate a waterlogged soil in winter.
Often grown for the attractive seedheads and used in prairie planting schemes as they are drought tolerant once established. The flowerheads are thought to resemble mosquito larva, hence the common name.