Betula utilis jacquemontii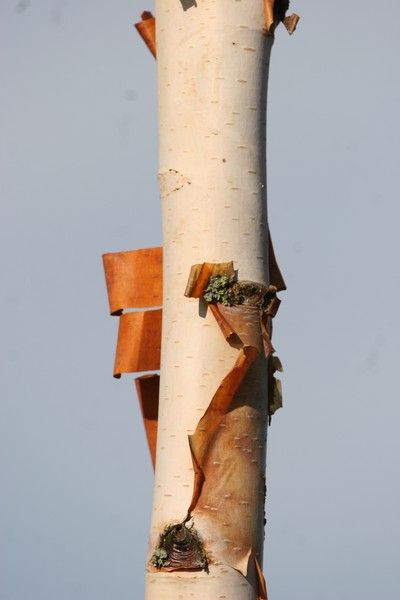 Description: A very popular medium sized tree noted for its stunning, peeling, papery white bark which provides all year interest but is especially dramatic in the winter. Dark green leaves with a paler underside give a canopy of dappled shade for other plants to enjoy when planted underneath. Golden yellow autumn foliage followed by yellow-brown catkins in spring.
The dramatic white bark can be accentuated by a scrub with warm water in the autumn to really bring out the shine. Betula u. jacquemontii can be grown as a dramatic single specimen in a lawn, in a woodland, a feature plant in a garden border or as multistemmed tree.
Climate / Position: Tolerant of most positions in sun or light dappled shade.
Height / Spread: Can reach 10m in height and 5m in spread after 25 years.
Soil Requirements: Grows well on most soils except shallow chalk.
Pruning: None required.
Special Requirements: None required.
Named after the French naturalist Victor Jacquemont, who was among the first plant explorers in Kashmir in the early 1830s.