Berberis thunbergii 'Starburst'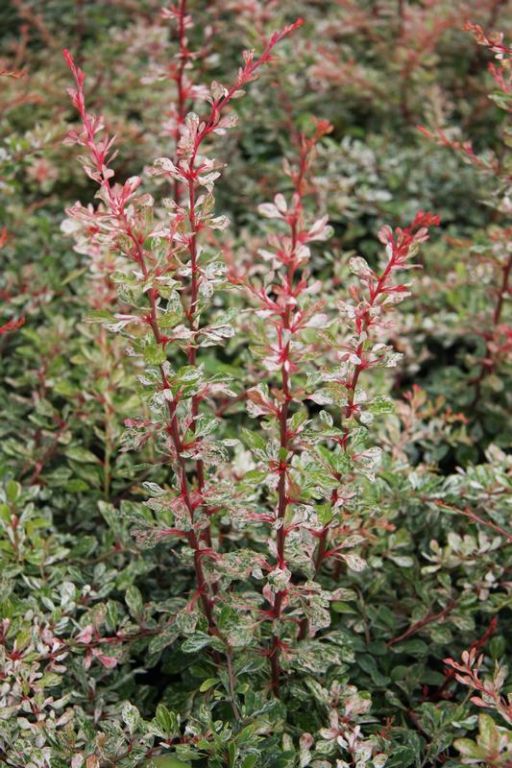 Description:
A compact and spreading variety of Berberis. Foliage is of interest through most of the year as leaves emerge pale green in spring developing creamy-white and pink variegation in summer and mottled pink turning to deep red in autumn together with crimson berries.
Climate / Position: Sun to partial shade. The foliage and berry colour is more pronounced in a sunny spot.
Height / Spread: 60cm x 80cm
Soil Requirements: Tolerant of any soil.
Pruning: No pruning required.
Special Requirements: None required
Plant Breeders Rights apply.
Introduced by New Place Nurseries.