Araucaria araucana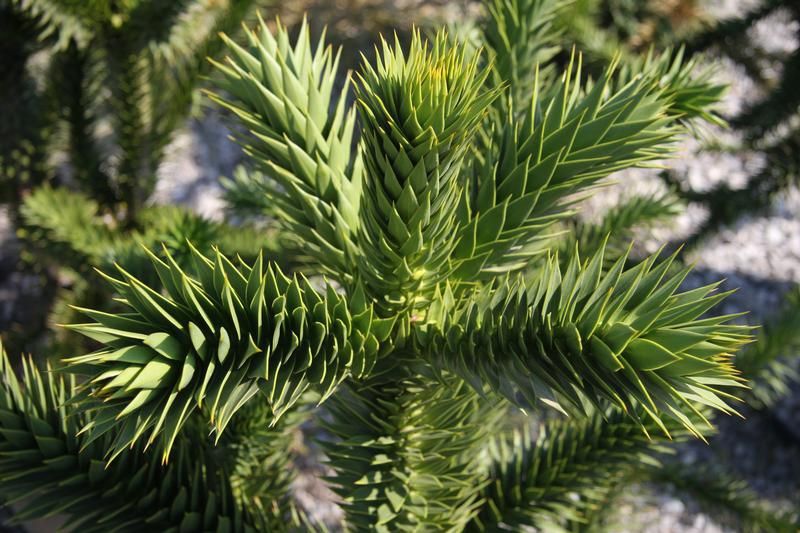 Description: A stately and very distinct specimen conifer with unusual layered branches which sweep downwards gracefully and have a tiered, spidery appearance. Each branch is covered with rigid dark green reptilian like triangular leaves which are hard and very spiny to touch.
Can be slow to establish but then soon makes a distinctive specimen. Ensure ther is enough space to allow it to grow to a majestic specimen.
Climate/Position: Sunny position
Height/Spread: A specimen tree reaches 25 metres
Soil Requirements: Prefers a fertile moist loamy soil.
Pruning: No pruning in general. Lower branches can be removed as they brown with maturity.
Special Requirements: Ensure it is in a location where it is not brushed past as it is very spinney.
Introduced from South America into the UK in 1795 by Archibald Menzies.
Menzies was a plant collector and naval surgeon on Captain George Vancouver's circumnavigation of the globe, travelling in Captain James Cook's old ship, HMS Discovery. He was served the seeds of this conifer as dessert while dining with the governor of Chile and later sowed them in a frame on the quarter deck, returning home to England with five healthy plants.