Agave attenuata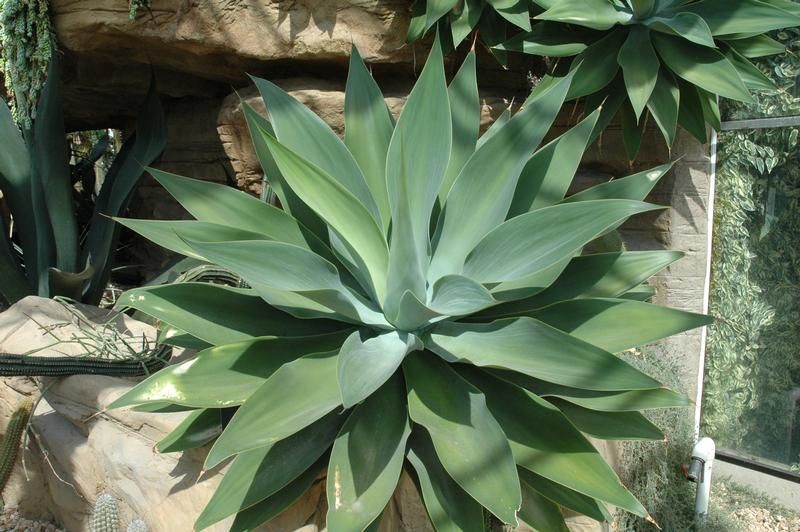 Description: A succulent plant of strong architectural interest. Though not fully hardy a fabulous plant to use in a hot dry garden. Rosette shaped succulent which forms a clump of shoots over time. This species has broader and softer light green leaves than A. americana. Suited to any hot themed planting scheme, or for use as a specimen. Good for growing in containers which can be moved for protection in winter.
In exceptional cases it may flower - but you may have to wait for up to 20 years!
Climate/Position: Hot sunny site.
Height/Spread: trunk forming plant which may grow up to 1 metre but often bends and sprawls along the ground due to the weight of the rosette leaves.
Soil Requirements: Poor and well drained sandy soil
Pruning: Old leaves can be removed to keep trunk clean and attractive.
Special Requirements: Protect from wet and cold in winter. The most important factor is a very good drainage.
Young shoots or 'pups' can be removed to be grown as new plants.