Agapanthus praecox 'Snowstorm'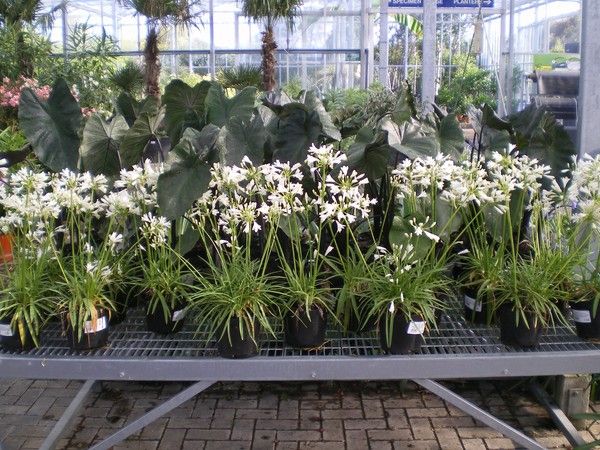 Description: A compact and prolific flowering form of evergreen Agapanthus with pure white flowers. Masses of tall flower stems are produced in late summer. When mature this plant can produce up to 50 blooms per plant. Fast to establish and drought resistant. Due to its compact height and uniformity in height – great for planting en masse.
Uses: An ideal plant for pathway edges, containers and dry areas.
Climate / Position: Full sun.
Height / Spread: Mature height 60cm. Mature spread 40cm.
Soil Requirements: Fertile, moist but well drained soil. Water well when first planted – but drought tolerant once established.
Pruning: Remove dead flower stems after flowering.
Special Requirements: None required.
Additional Interest: Developed in Australia and selected for their prolific flowering qualities.