Actinidia pilosula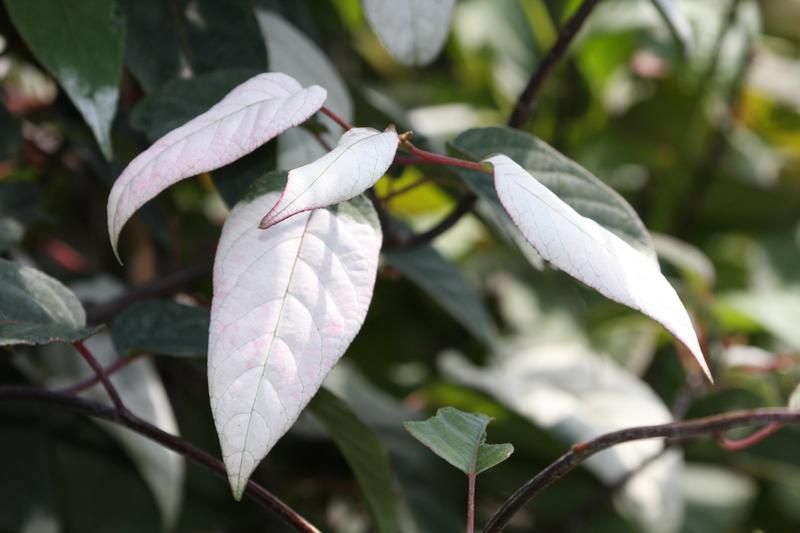 Description: Unusual, heart-shaped green leaves with tips coloured silver white which is more subtle that the pink and white of A. 'kolomicta'. Quite stunning.
In early summer a showy display of coral-pink saucer shaped flowers appears though no fruit is produced as this is a male clone.
A deciduous climber which is strong growing but requires a sunny protected wall. This unusual climber with twining stems which needs support looks great when trained on a strong trellis, pergola or up a tree or even as ground cover.
Climate / Position: Plant in full sun or semi shade but shelter from cold winds.
Height / Spread: Height 8metres, strong growing.
Soil Requirements: Fertile, well-drained soil. Mulch in spring.
Pruning : No regular pruning required. However to shape prune in late winter or spring
Special Requirements: Shelter from cold winds.