Acer shirasawanum 'Aureum'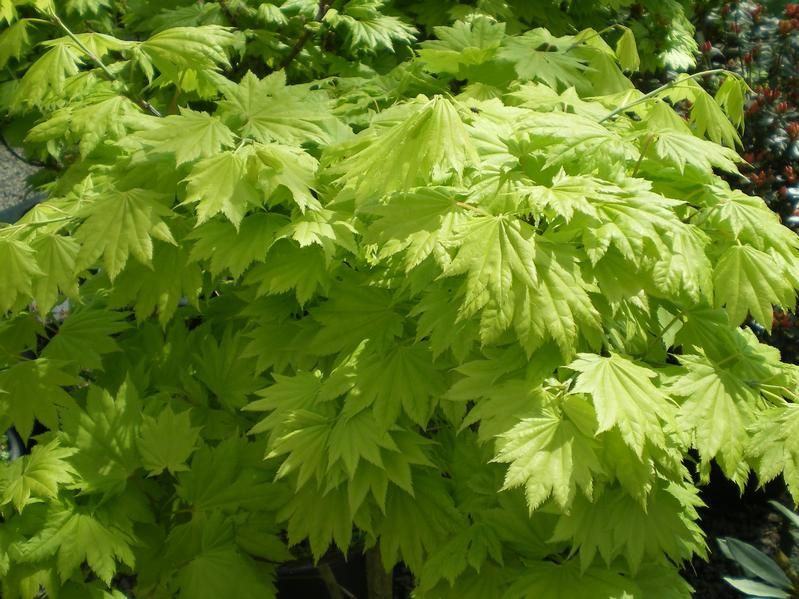 Description: Slow growing compact large spreading deciduous shrub or small tree quite different from other Acers as it has fresh yellow green leaves throughout summer turning golden in autumn. Ideal in a lightly shaded area for best colouring - avoid direct sun and windy sites to prevent leaf scorch.
Excellent when grown with other varieties of Acer for range of colour or to be used in lightly shaded area for fresh lime green colour.
Climate/Position: Sheltered site light shade.
Height/Spread: Up to 7 metres in 20 years x 4 metres spread.
Soil Requirements: Moist well drained.
Pruning No pruning required.
Special Requirements Protect from cold winds and direct sun as leaves will be scorched.