Acer palmatum 'Shirazz'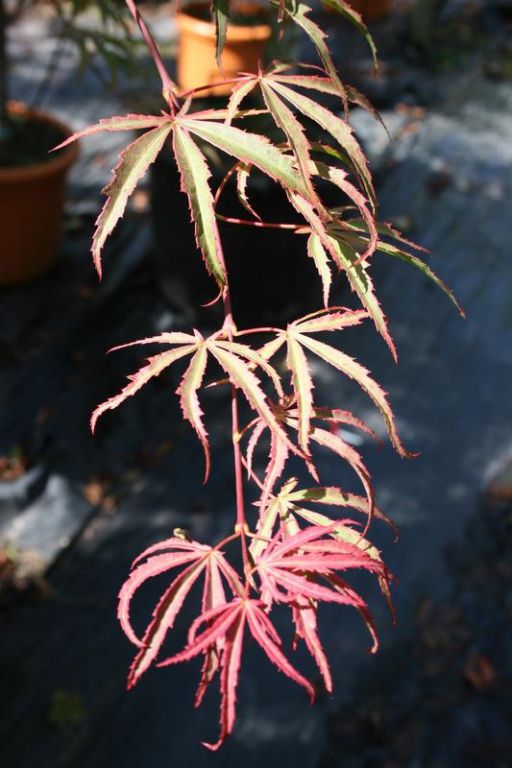 Description: A recent introduction of variegated Japanese Maple which is noted for greater resistance to heat than most Acer. Striking variegation of crimson-pink and white margins especially on young growth maturing to an olive green /white tinged pink and later crimson autumn colour. Initially upright stems but later develops graceful arching semi-weeping habit.
Suited as with most Japanes Acers for specimen use, small gardens, mixed borders or container growing.
Climate/Position: Though this variety is less resistant to leaf scorch, for best colour Japanese Acers prefer dappled shade in a sheltered spot protected from full sun, frost and cold winds.
Height/Spread: Can ultimately reach 5 x 4 metres. Grow as small multi stemmed tree or large shrub
Soil Requirements: Better on acid / neutral soils for best leaf colours. Must be well drained as dislikes winter wet - loamy sand would be ideal.
Pruning: Best to avoid any pruning except formative shaping in early years if needed, and removal of any closely crossing or dead branches.
Special Requirements:
Recent introduction from New Zealand