Acer palmatum 'Butterfly'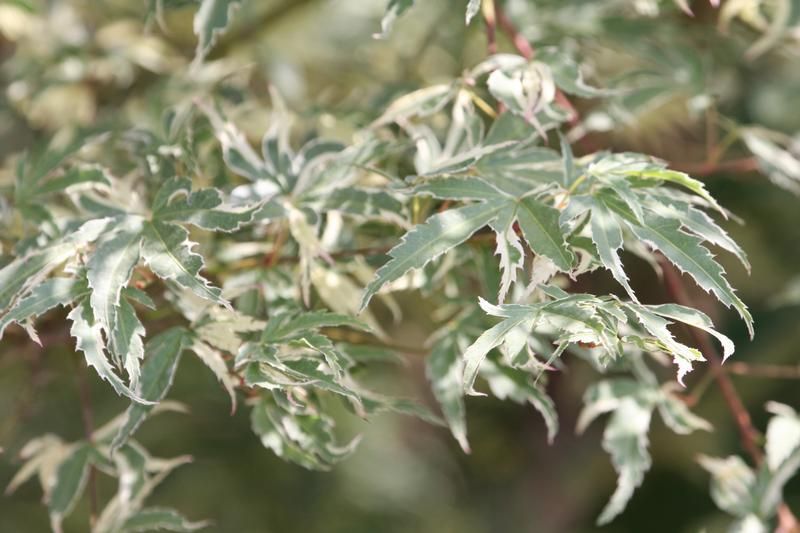 Description: A variegated Japanese maple which makes a narrowly upright and slow growing tree. The pretty, deeply cut leaves are delicate grey-green with slender white and shrimp-pink margins. In spring there are small deep red flowers contrasting beautifully against the fine variegated leaves, and in autumn the cream leaf margins turn deep scarlet.
A very worthwhile variety of Acer for use as a small specimen plant or container use.
Climate/Position: For best colour prefers dappled shade in a sheltered spot to avoid leaf scorch in full sun or from frost and cold winds.
Height/Spread: Up to 2 metres x 1.5 metres- grow as a multi -stemmed tree or large shrub
Soil Requirements: Better on acid / neutral soils for best leaf colours. Must be well drained - loamy sand would be ideal (dislikes winter wet).
Pruning: Best to avoid any pruning except formative shaping in early years if needed, and removal of any closely crossing or dead branches.
Special Requirements: