Acer griseum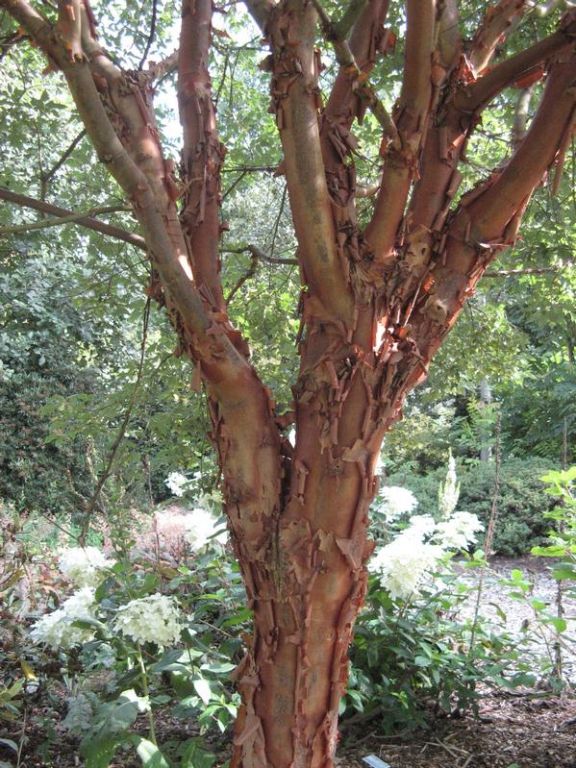 Description An excellent choice when a small tree is required. Soft fresh green trifoliate leaves in summer followed by long lasting autumn colour of reds and orange late into the season. Noted throughout the year for its attractive peeling bark which is most prominent in the winter. Ideal to grow in an area with other attractive winter stems or as a small specimen tree. Careful choice of any under planting to ensure stem remains prominent feature for this deservedly popular small tree.
Climate/Position Semi shaded position preferred.
Height/Spread Mature plant will reach only 7m spread 4m. Slow growing.
Soil Requirements Preferably slightly acid soils - avoid lime and wet heavy soils.
Pruning Avoid pruning apart from shaping in the early stages of tree formation or to remove and dead or crossing branches.
Introduced from China in 1901 by Ernest Wilson the renowned plant hunter and collector.