New in and perfect for pressies, in fact I have treated myself to one, some fabulous Corten Steel garden features. All are locally made and really can uplift an area in the garden or patio making it more inviting and interesting all year round.
Corten Steel Spheres. These look stunning when placed in groups. An Instagram classic!
Corten Steel Lollipop. Just brilliant for making a statement in the garden. They look excellent in the winter light at this time of year too.
Corten Steel Shepherds Crook. Perfect for hanging lanterns, hanging baskets and bird feeders from.
Felling chilly? Corten Steel Fire Bowls are just the thing to keep warm while drinking your mulled wine. These are just as useful in the spring and autumn to extend an evening in the garden. No, who doesn't want that?
Corten Steel Water Bowl. Each bowl has a circular stand welded to the base to keep level. Perfect for calming water features on patio areas.
Corten Steel Obelisks. Rounded tops and conical tops each topped with a corten steel ball. One for the plant lover in your family as you can climb plants up it too.
Corten Steel Ornate Burner. Standing at 1m high these are brilliant for social occasions and once filled with logs will burn for ages.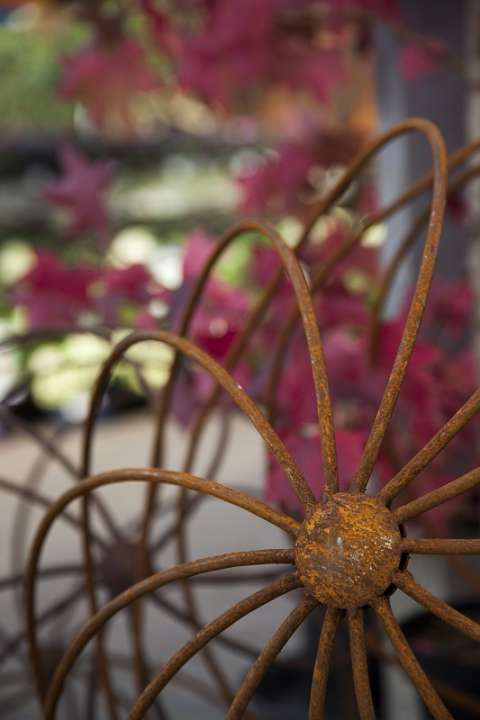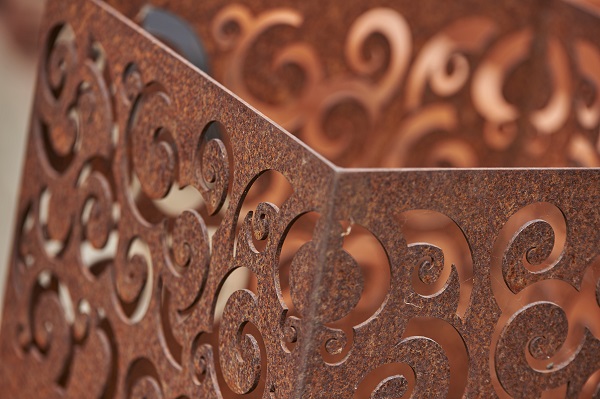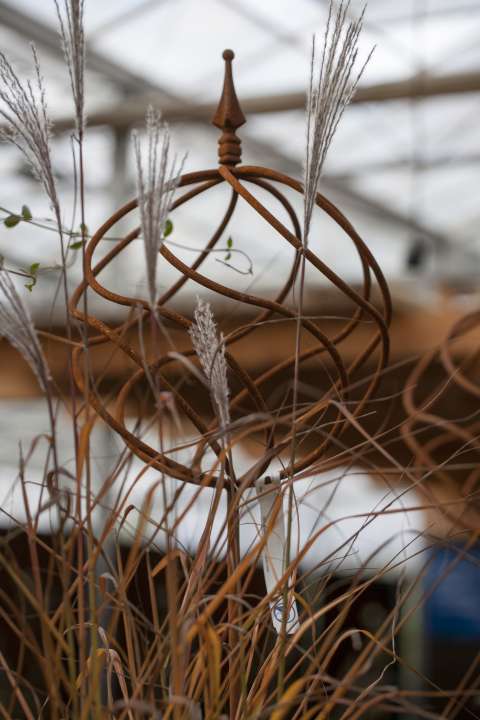 Sphere Burner Detail Lollipop